SO I am going to try and work on this thread to catalog the history of my car and hope some of you will find it interesting. Will take me forever to find all the pictures and remember everything I had done to it.
I too as many of you started off as a NEWB but thanks to this site gained the knowledge to get me to the where I am with the car today.
So purchased my GS wrecked with a salvage title around March of 2004 for a total of $1500. She had approx 53k miles on it when I bought it (thought is was higher but they stated km's on the title due to the dash being in metric mode). Car was a lease from a dealer in OH and I was only the second owner. From the damage car looked to have and an encounter with ice and caught the front PS corner and right rear quarter. I attempted to due as much work on her as I could but ended up paying a body shop to get her back up and running.
Pics of the car when I brought her home.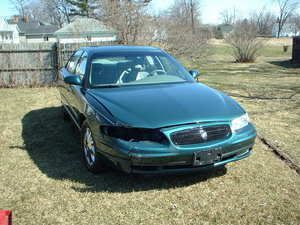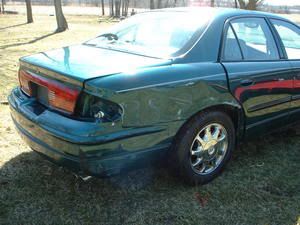 Here is what I ended up with after another $4000 on body work bringing my total to about $6500 (A few parts added to that price) once I had it back on the road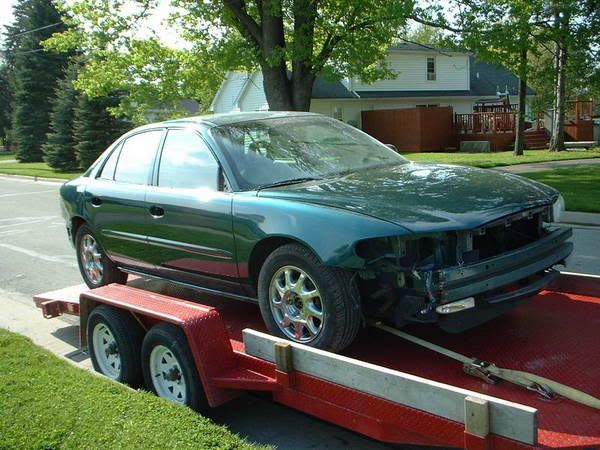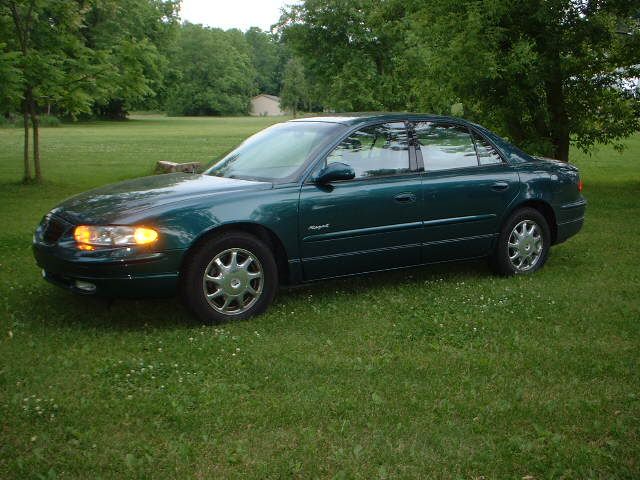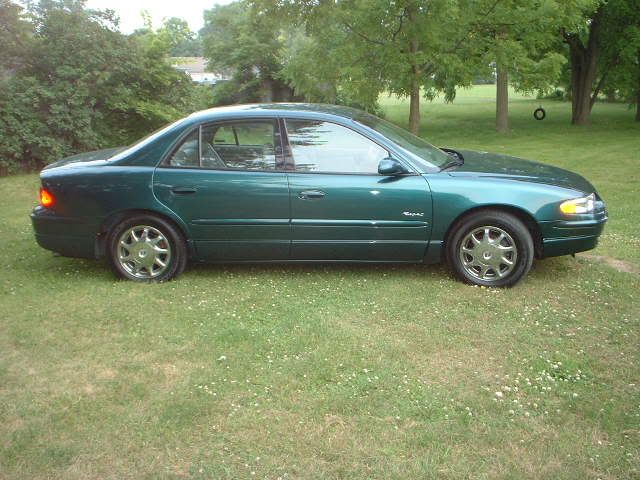 So while on this forum I got hooked up with the local Buicks in MI and ended up attending my very first GS gathering. It was @ Detroitlions34 (Marcus') house. At this point my car was BONE STOCK and I was headed up to have the (at the time) famous Dave Winterhalter install a 3.4 pulley for me. Now realize this was back in the day before tuners or scanners had even been developed for our platform so times they were different
.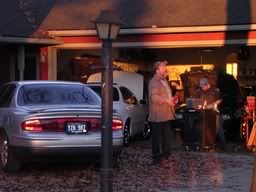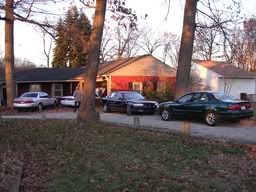 Was awesome meeting with the guys and talking about our Regals. I personally think it's the thing I enjoy most about this group is the attitude we share about our Regals and general love of the hobby. Met alot of great guys who I still talk too up until this very day. Met a few of the "pioneers" of the Regal hobby through these connections and they where good folks. During this time it was almost UNHEARD of to have a car running in the 12's. There where no tuners, no turbo cars, our aftermarket was barely in it's infancy. The only intercoolers available where from Thrasher and other parts like pulleys and such where only available from maybe 2-3 small vendors.
So I had my 3.4" installed and it was down hill from there. The power increase from just a pulley swap had me convinced that I need more. So my next step was a simple u-bend delete which I did myself. Using a small wire welder and a $5 pipe from the parts store I chopped out the u-bend and welded in straight pipe and a O2 bung.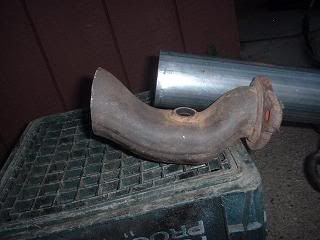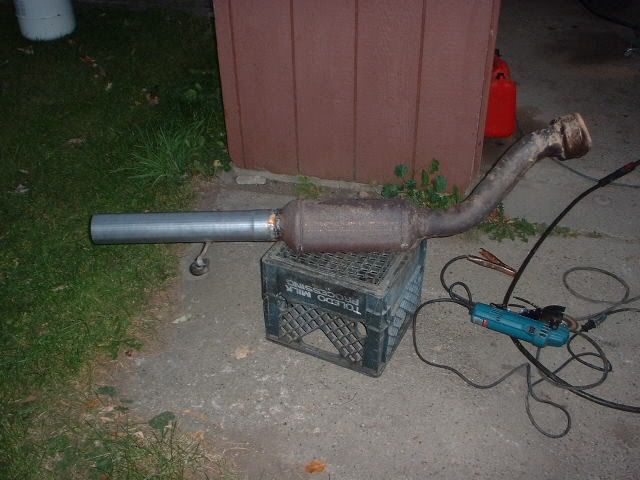 At this point I had been hearing about going to the track and ready about other folks hitting the track. So I figured Milan was only 30 mins away and I needed to go. So hit the track for the very first time to run some low 15's high 14's with my otherwise stock GS with just a 3.4 pulley.