So I decided to document what I did with my new Yella Terra 1:9's. Why? because I'm sure there aren't many places to find out about modding Park Aves. This should be similar in most S/C series 2 Buicks, so here goes......
If you decide to do this, Make sure you get a notebook handy and write down all your steps in order. That way you don't skip anything going back in. Also, It is highly recommended that you get a case learn procedure done afterwards.
Have a torque wrench, and replacement valve cover gaskets.
If you're doing springs, borrow, or buy a telescoping magnet, a valve spring compressor, and compression testor/fitting NOW so you don't have to once you tear into it.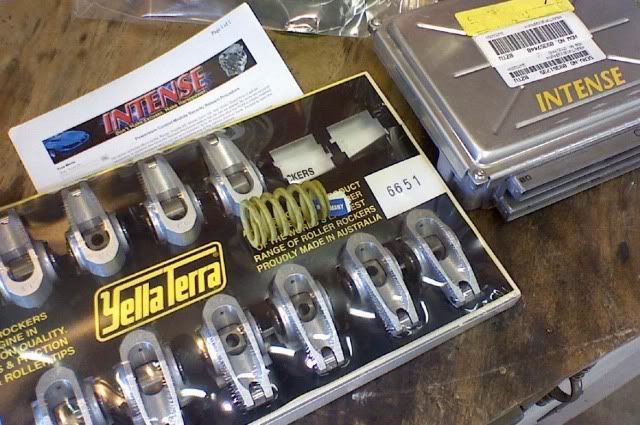 Start by disconnecting battery,marking and pulling your 3 front wires off and the plastic wire retainer from the front of the cover (I took all my wires off for replacement). Take off the belt for the alternator.
3.8 engine firing order: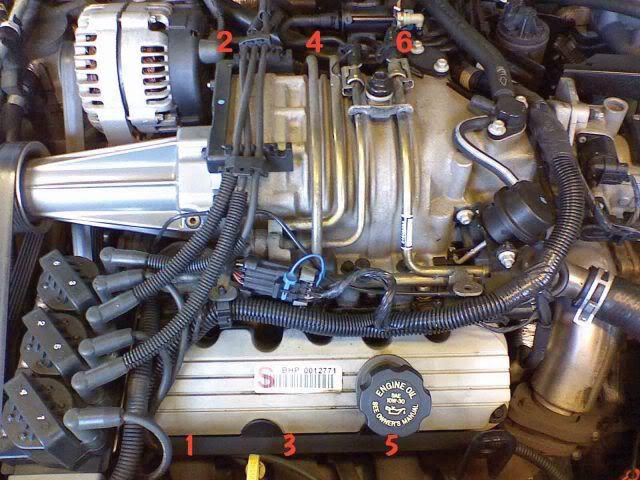 Next, you'll want follow the wiring bundle around the front and unplug any vaccum lines and injector connectors that may interfere, writing down steps in order. when you get enough room to move harness out of the way, tape it or ty-wrap it to the right side of the motor (I tied mine to the intake tubing)
remove the front motor hanger hook, Pull the plugs, and lay a towel across the header for dirt and clip catching.
Then whip that cover off the front and toss the Gasket if it is ORANGE (recall part)........ You'll see old oily rockers, Ta DA!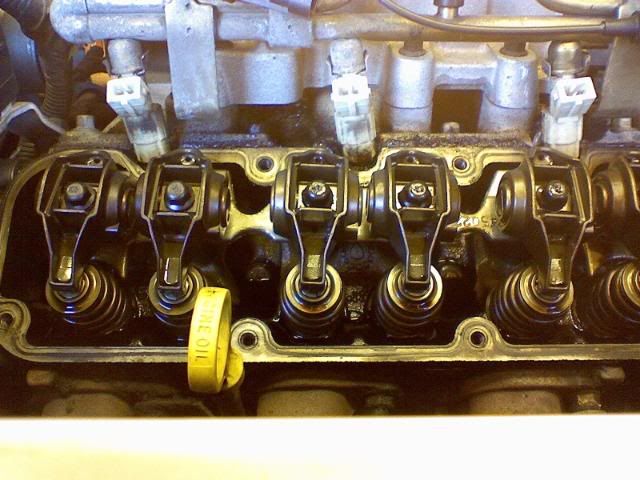 rotate the engine to CYL #1 TDC (top dead center) This removes some of the spring pressure when removing old rockers.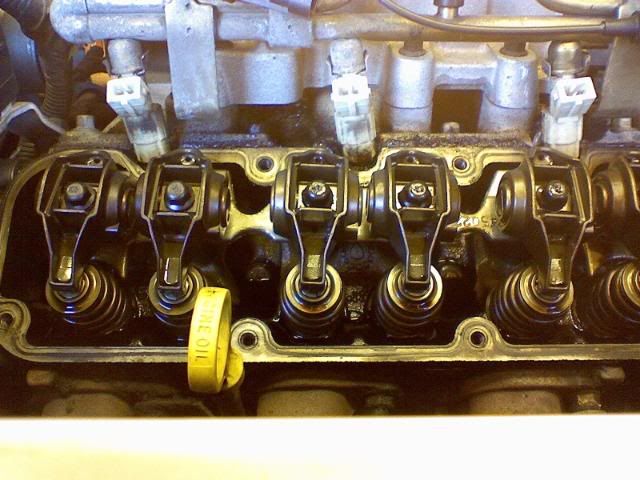 do this for each one till they are all off on the front side, then you should look like this....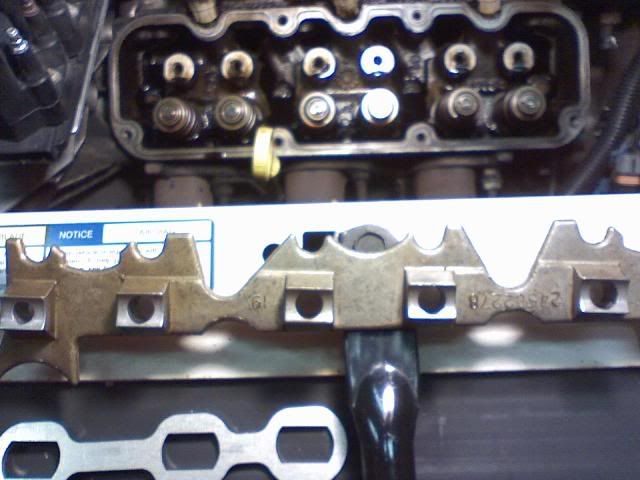 pull out the rods and Go ahead and take the one piece pedestal base out too.
The next steps are only necessary if your doing springs.....
*

****** SPRING SECTION ***********
<<<<<<<<<<<<<<<PRESSURIZING CYLINDERS >>>>>>>>>>>>>>>
I got a cheap pressure tester from *auto store* that came with an air chuck fitting and used my compressor. It leaked down to 50 PSI without dropping the valves. screw the fitting into the #1 cylinder and pressure up. Don't forget to move the air hose over after doing each pair of springs!
Now it gets fun!
Make SURE you cover all the area around the springs inside the head to catch the little clips, should you drop them....and you will!
I used some shop towels, and rags.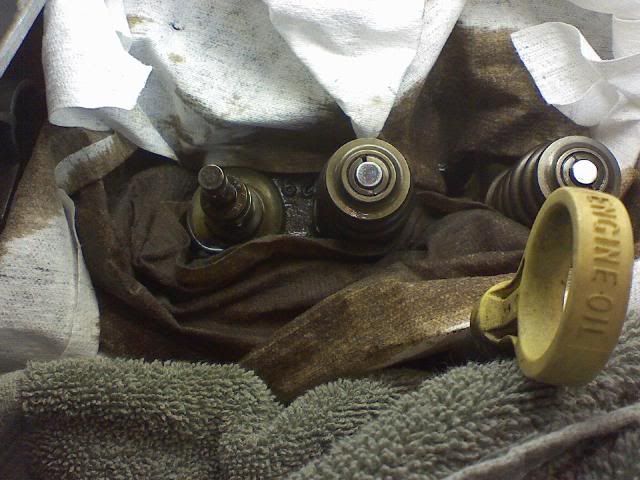 Now get your valve spring compressor, little magnet on a stick, and a buddy ready to help you out (not mandatory, but the extra hand helped alot!) Pressurize the cylinder.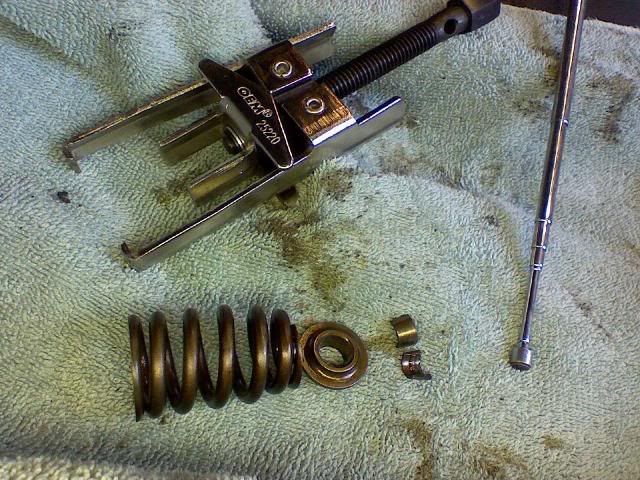 *reminder* Check for pressure ---------
Squeeze the spring and let your buddy catch the little clips with the magnet....on a steek....This game can be fun... for awhile.
Replacement is opposite of removal and becomes quite repetitive after the first couple times. Just remember, two at a time, then move hose over.
<<<<<<<<<<<<<<< END OF SPRING PORTION >>>>>>>>>>>>>>>>
(yella Terra rocker set)
Prepare your new bases by fitting them onto the head for finish, direction, and fitment. All looks good? great! Now take all the little pedestals and see where they fit best into the base. I had to play a bit of 'shell game' to see where they fit the best. If some are too tight, you may have to do a little "field" machining with a file.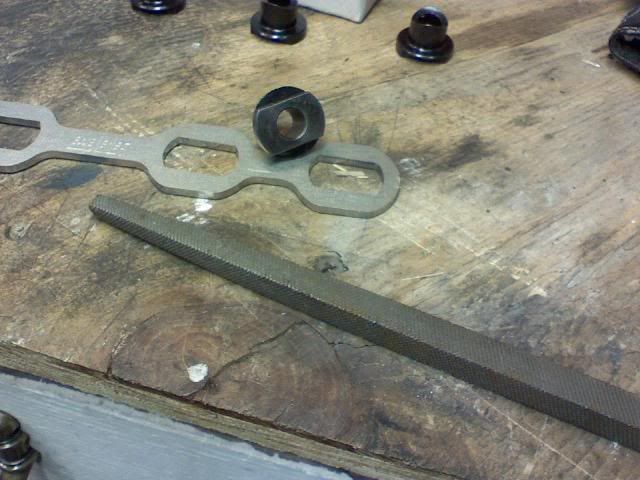 When that's done, place them on the head, drop in the appropriate rods, and set the rockers on according to your rocker manufacturer specs. (mine are Yella Terra)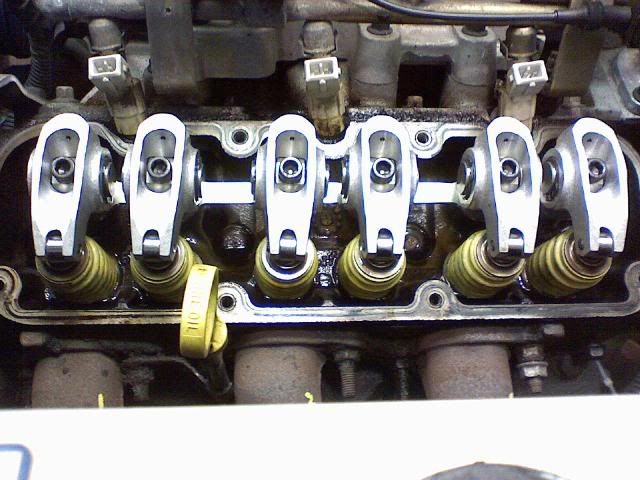 If all looks well, put the front half back together in the opposite way you removed it. Well done!
Now you're experienced enough for the back half
====================================================
====================================================
PREPARING FOR THE BACK HALF
====================================================
====================================================
OK. You've got some experience at changing the rockers and springs routine down, right?
If you have a Regal, you probably need to remove the dogbones on the front and tilt the engine forward.
Time to move onward. The belt should be removed at this point, and now you can remove the Alternator connecting cables, top bracket (bar) and alternator.
See that big hose coming from the brake booster? you can swing that out of the way by taking the S/C end of it loose, and this "U" shaped hose..... don't forget to note everything down!
"U" shaped hose.
You should now look similar to this....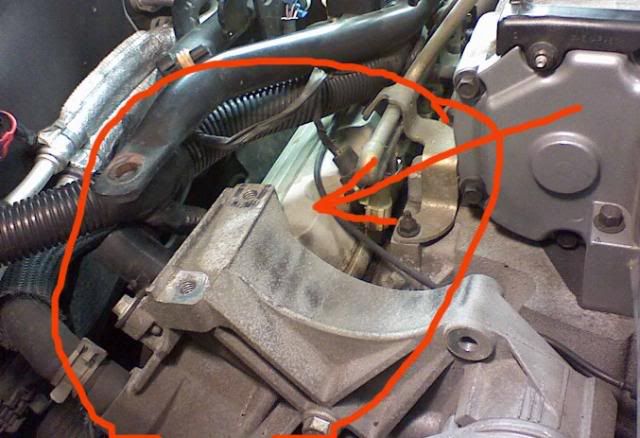 Take the two heater hoses off the top of the Alternator bracket and swing them up and back out of the way.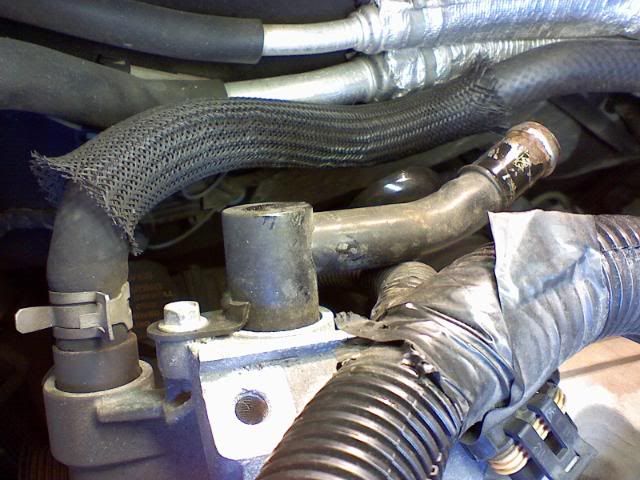 Now the Alternator bracket should be freed up and ready to remove the three bolts that hold it in....
You have two plastic elbows that are holding the alternator bracket in place at the opposite end of where the heater hoses went in. You will have to carefully wiggle and pry
them out with the bracket.... They may break. Don't worry, they are cheap and probably need replacing anyways. (Under 10 bucks for both usually at parts store)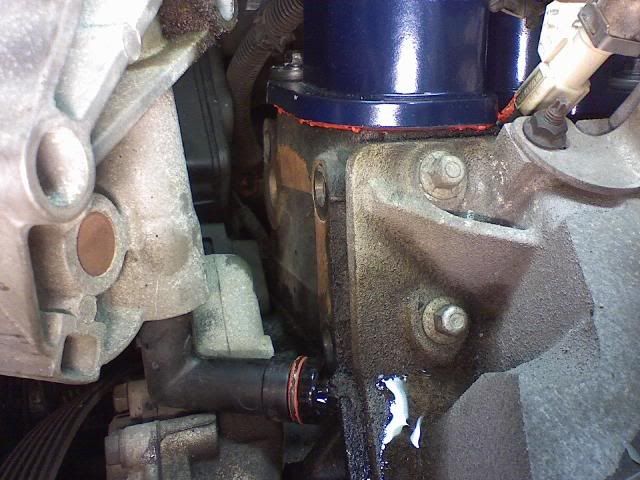 You should now have a pile of this... If they break off, you can pull the piece out of the neck with a bent screwdriver or similar hooked tool. Clean the openings for the new elbows (scotchbrite?) and lube with some petroleum jelly.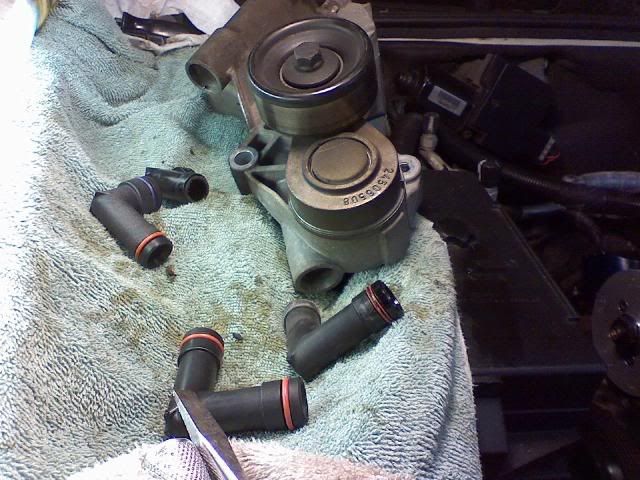 Now just keep noting and removing harness plugs, and injector connectors until the back cover is clear. Then you can take off the rear hangers if you wish for more hand room....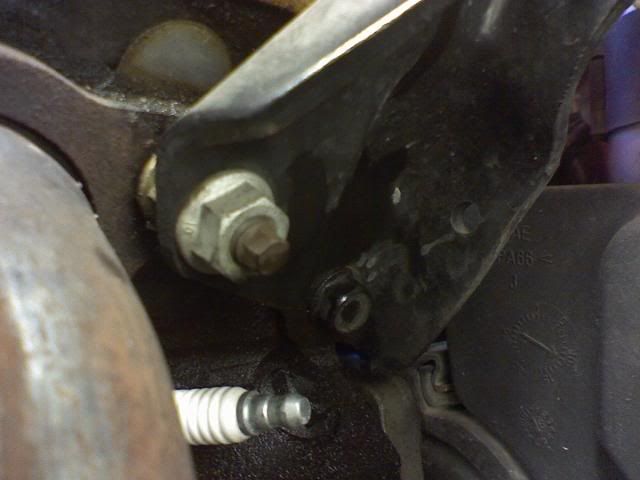 Here's an assortment of pics to hopefully help you along....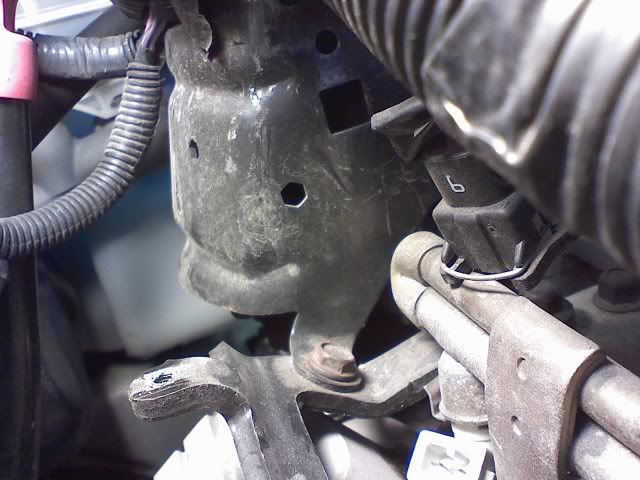 Once you can get the rear cover off, pull the spark plugs in the rear, and start covering everything with rags again for the change out....
Do the changeouts, then begin re-assembly from your notes. You kept good notes I hope!
here's a bonus pic of vacuum routing from my '99 (courtesy GM)
Take your time during re-assembly and double check EVERYTHING you step backwards through. All I can say at this point is.... I hope this helped you out and good luck! And don't forget, get or do a case learn on your PCM!
all done!