i was with Dom for race night. my best was a 14.3 tires were spinning like dom said lol who thought? i got it figured out by the 3 rd run lol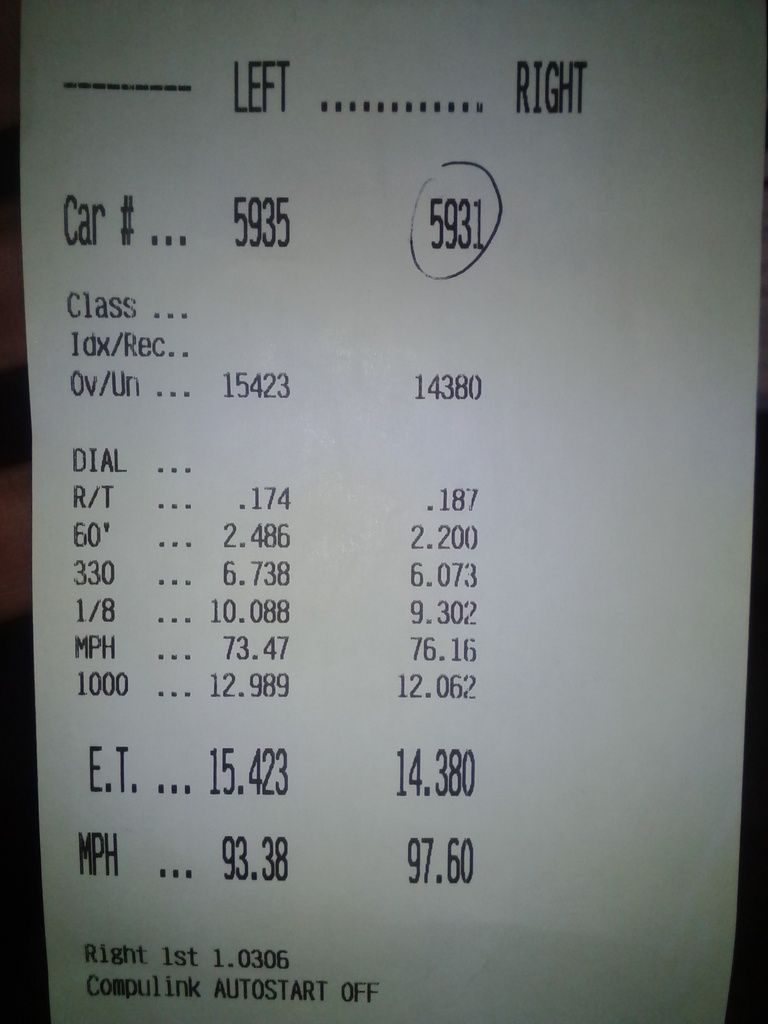 and i scanned the runs too. this was my launch. it took till 17 mph to go wot.
i just played with the 3.2 tune some. put the 104 plugs back in. already seems peppier. tomorrow im gonna tune the 3.4 pulley for as much timing as it will take. and see if its faster or not.
im bottom swapped, so its the boost vs timing game for me. so far boost is a fail. so lets try less boost and more timing.