Hey guys, I'm new to regalgs.org because I never had a Buick before. I recently purchased a 2000 GS with a blown motor and have dropped another engine in. I was making a build thread on ClubGP (been a member there since I bought my GTP 13 years ago) but when I updated my email address I could no longer log in or get a response from anybody. Honestly, my thread was pretty quiet anyway, so I thought I'd come over here and try to make friends with other Regal owners.
So I picked up the car with 4 chipped pistons and engine already pulled and torn down. The setup was as follows:
-full intercooler (seems to be all ZZP parts)
-42lb Ford injectors
-SLP headers
-Full exhaust
-open cone air intake
-LIM machined for intercooler
-Supercharger stock
-2.8" pulley boys pulley
-everything in the engine stock
-transmission "built for 600hp"
-had an LS1 MAF, but wiring was for stock MAF.
-front mount heat exchanger was squished and leaking.
So now I've done the following:
-bought used engine from 2001 Regal
-put in a VS cam, 90# valve springs, new valve guide seals
-new LIM gaskets and such
-opened up the supercharger inlet to 75mm and ported the outlet, turning the "arrowhead" into a V and removing the wall.
-scored a used N* adapter plate
-put a Northstar throttle body on
-dropped engine in
-Attached MAF to throttle body and installed adapter harness.
-made up new vacuum lines, as old ones were all hacked up.
-built a new alternator brace and throttle cable bracket.
Here's some pics: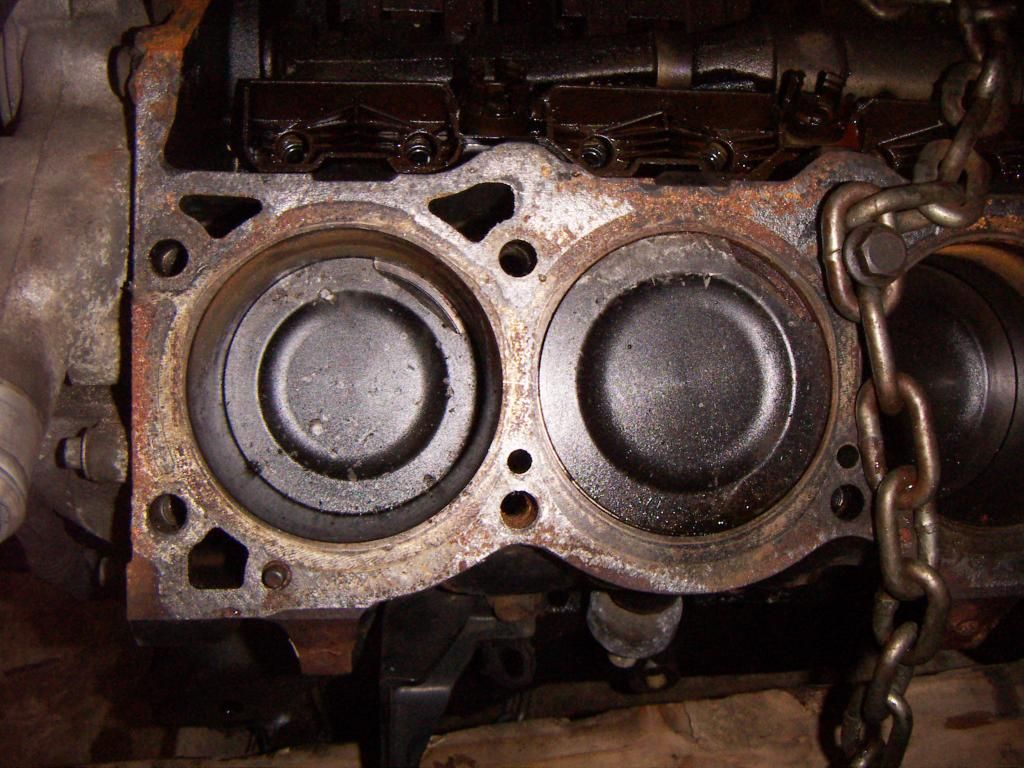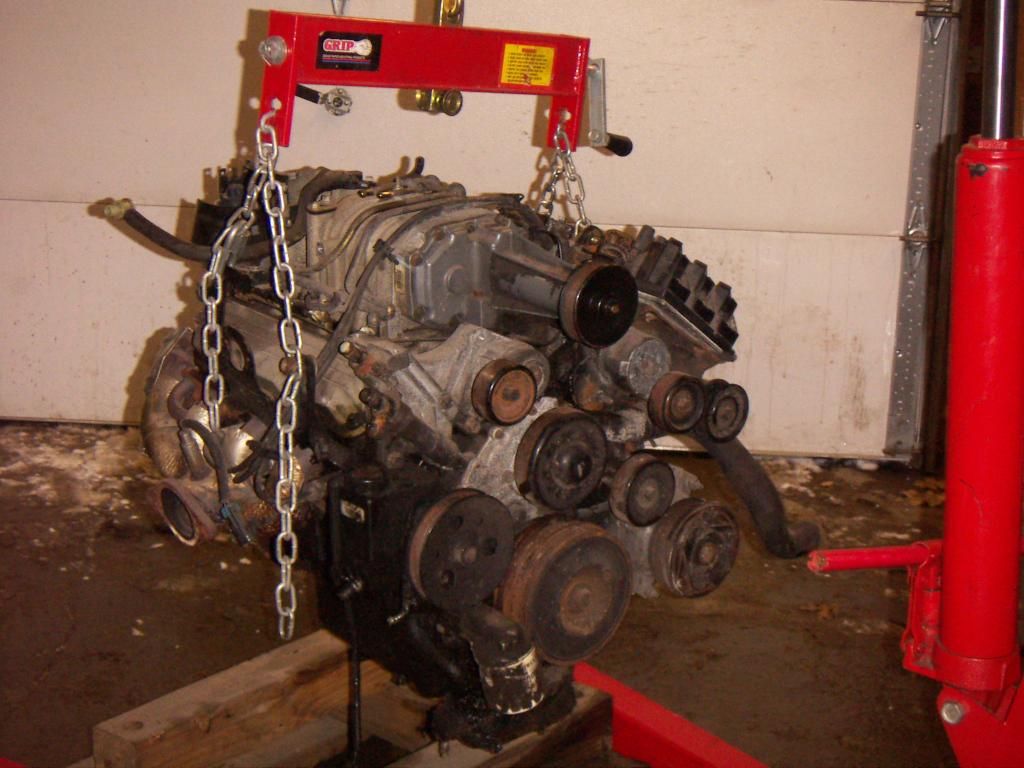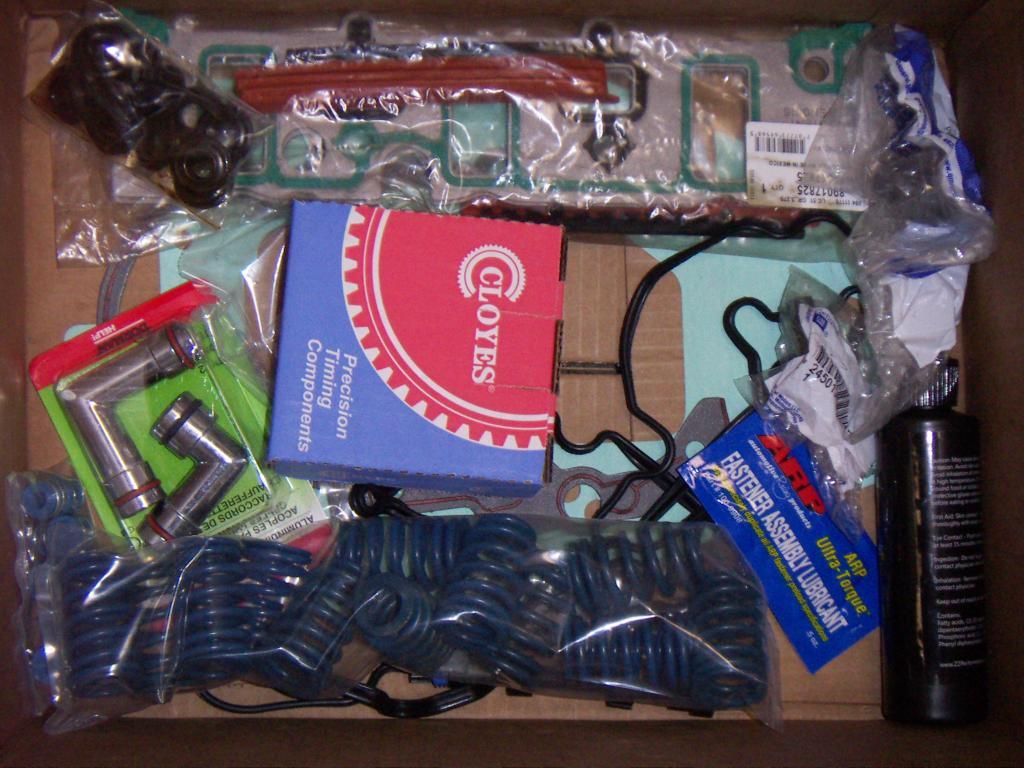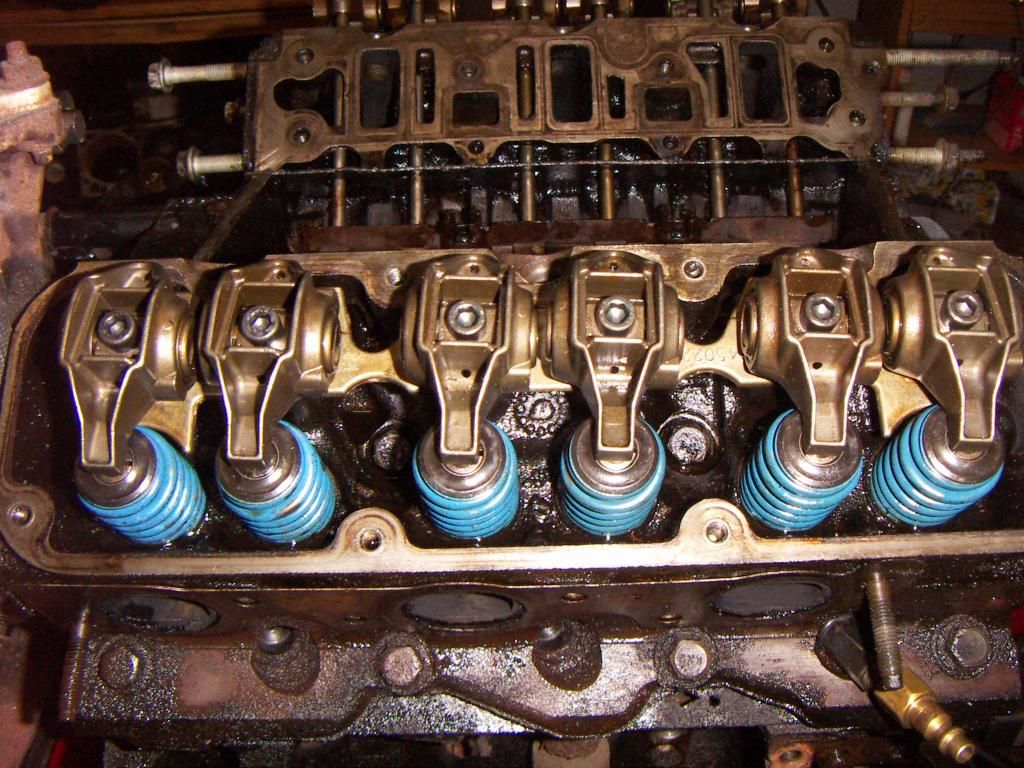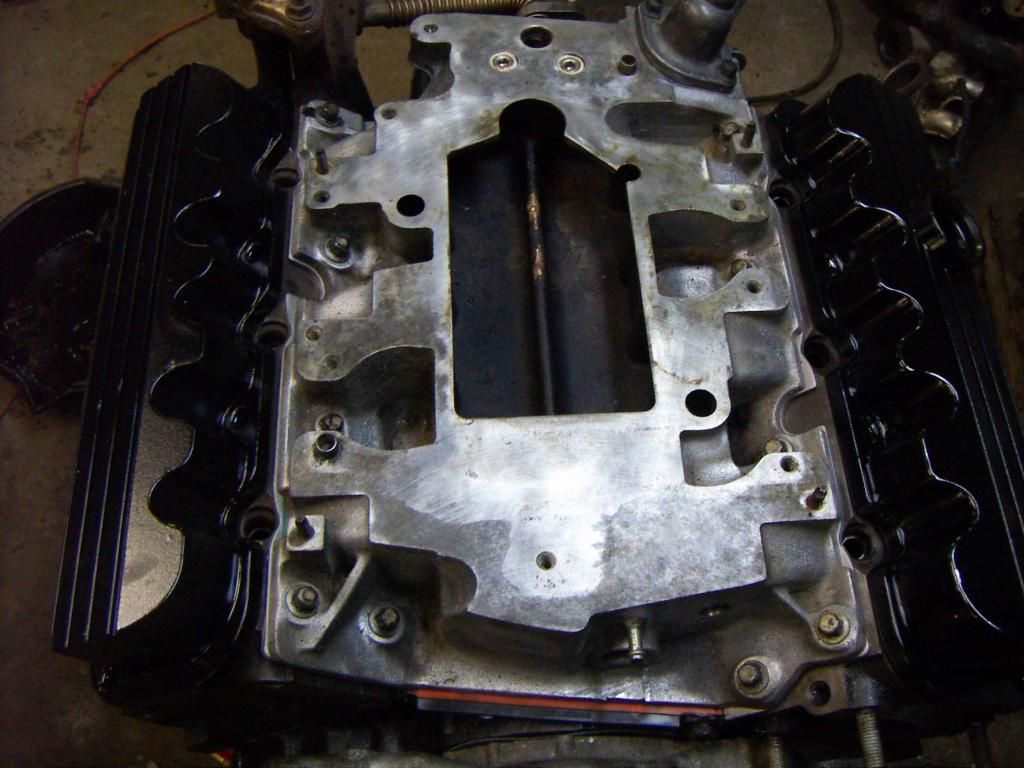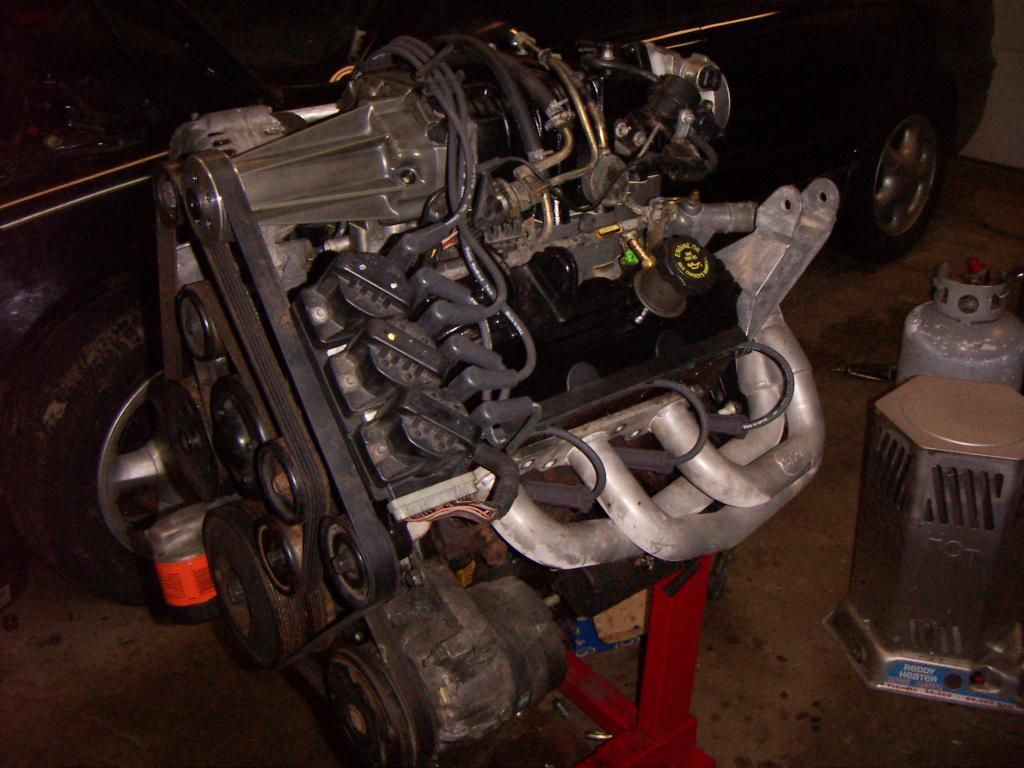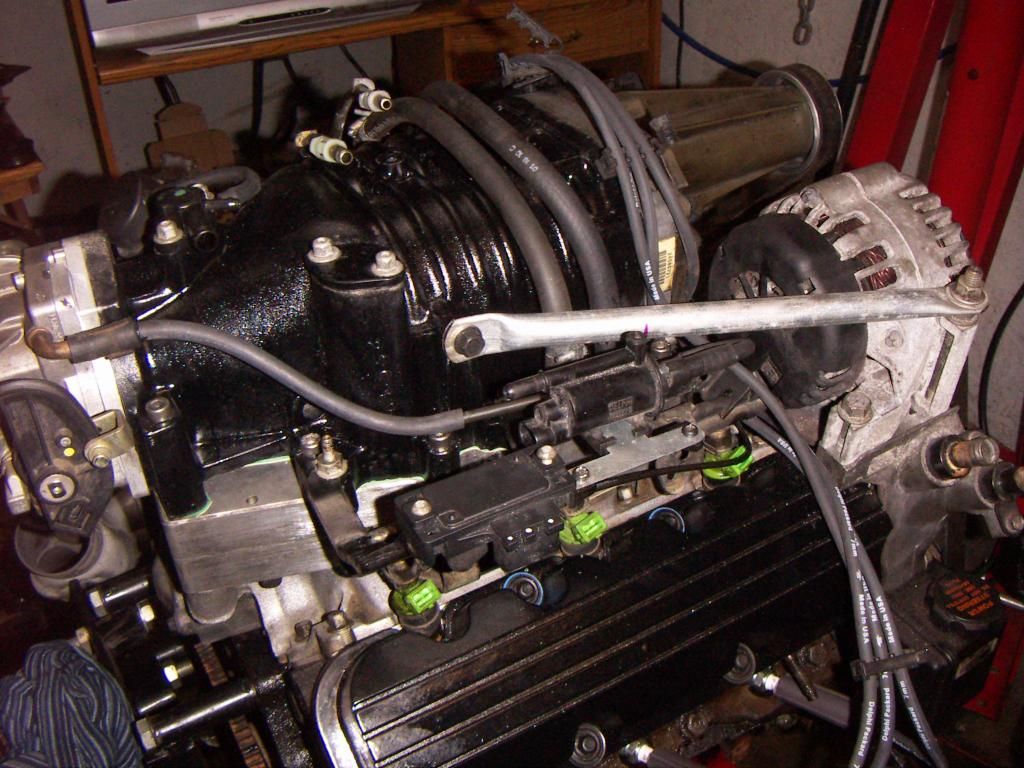 (I changed the purge solenoid routing since this pic was taken - now it goes to the N* adapter plate. The front valve cover PCV inlet goes to the port on the back of the TB).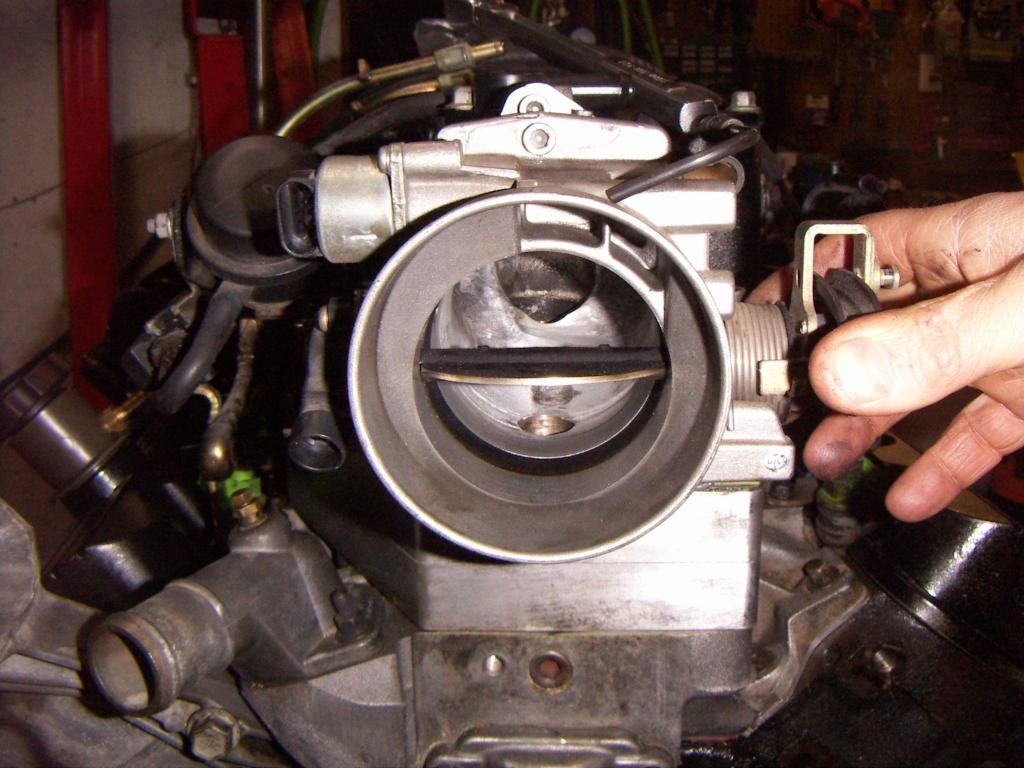 Edited by ticketmagnet, 18 June 2017 - 12:35 AM.