W-body owners know that checking and filling the power steering is a pain. If the engine is hot, that's not just figurative. Putting it down below the alternator and heater hoses shows an assumption that it won't need to accessed often. To make matters worse, Regals have a strut tower brace making access even harder.
Here's how I fought back.
This is the filler from a late 90's S-10 truck, like Jimmy, Bravada, S-10. It may have run from '96-'05, but I'm no s-dime expert.
That rubber bushing at the bottom is key because it seals where the dipstick would usually be. It fits in my spare pump like such: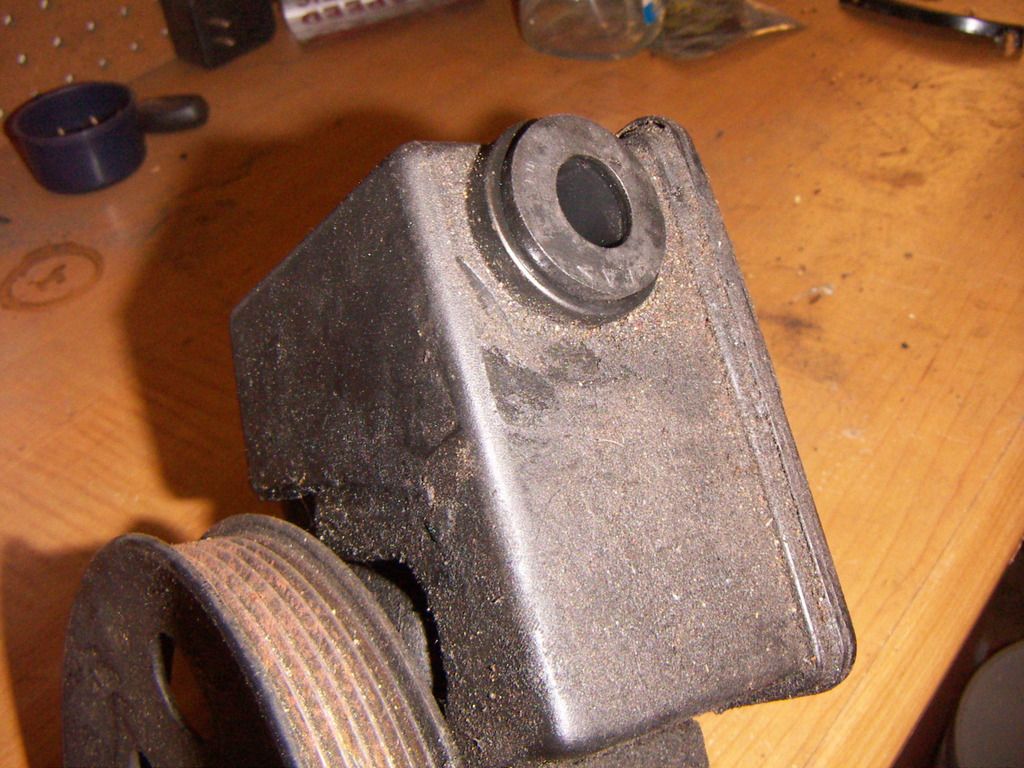 There is a problem with depth. First of all, when the tube is fully inserted, the dipstick bottoms out in the Regal reservoir.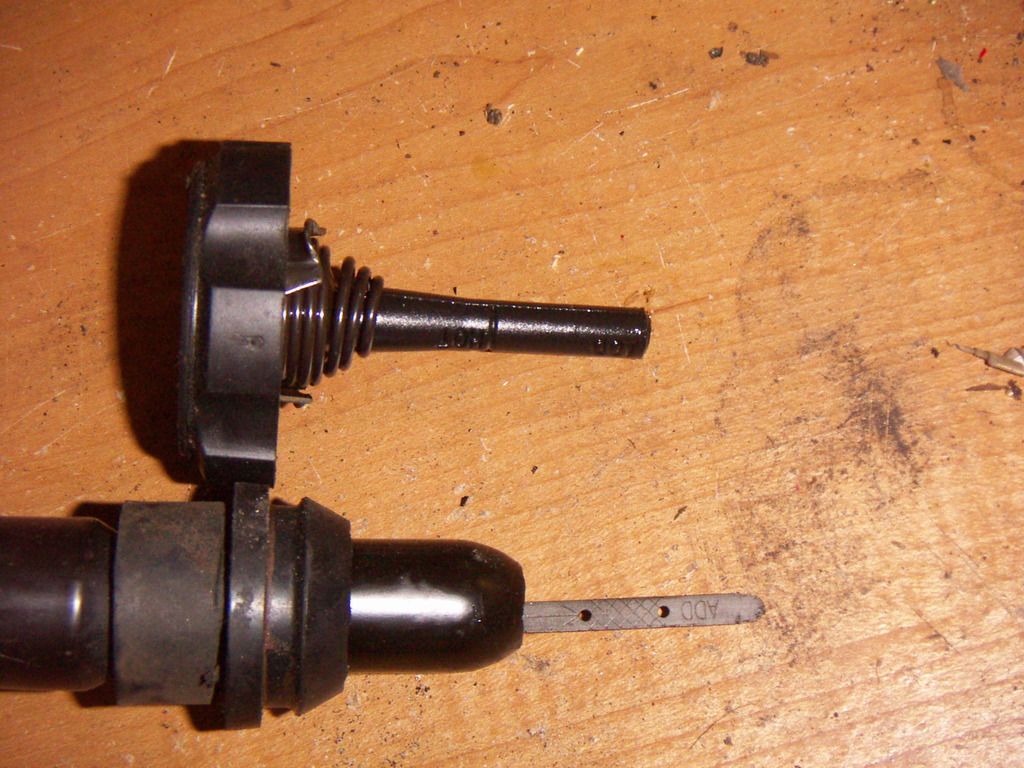 There are (at least) 2 ways to deal with this.
Keep the tube from inserting all the way (see the spacer I made in the picture above)
Shorten the dipstick. All GM dipsticks are held in by a roll pin and can be swapped between handles.
Which is better depends on the installation, I suppose. Unfortunately, this tubing bend can't bring the fill out to the most convenient places. The best I could do was basically leaning against the rear valve cover underneath the strut tower brace. This made option 2 better. "But wait, ticketmagnet, won't a stainless steel dipstick destroy my drill bits?" My preferred (i.e. cheap and easy) method is to grab a masonry bit and sharpen it (by hand, as you would with a regular drill bit). Masonry bits are cheap and have thick carbide tips, so they are hard enough to cut the stainless. Since the smallest masonry bits are probably bigger than the roll pin, just drill most of the way through and open it up from the backside with a punch, like this: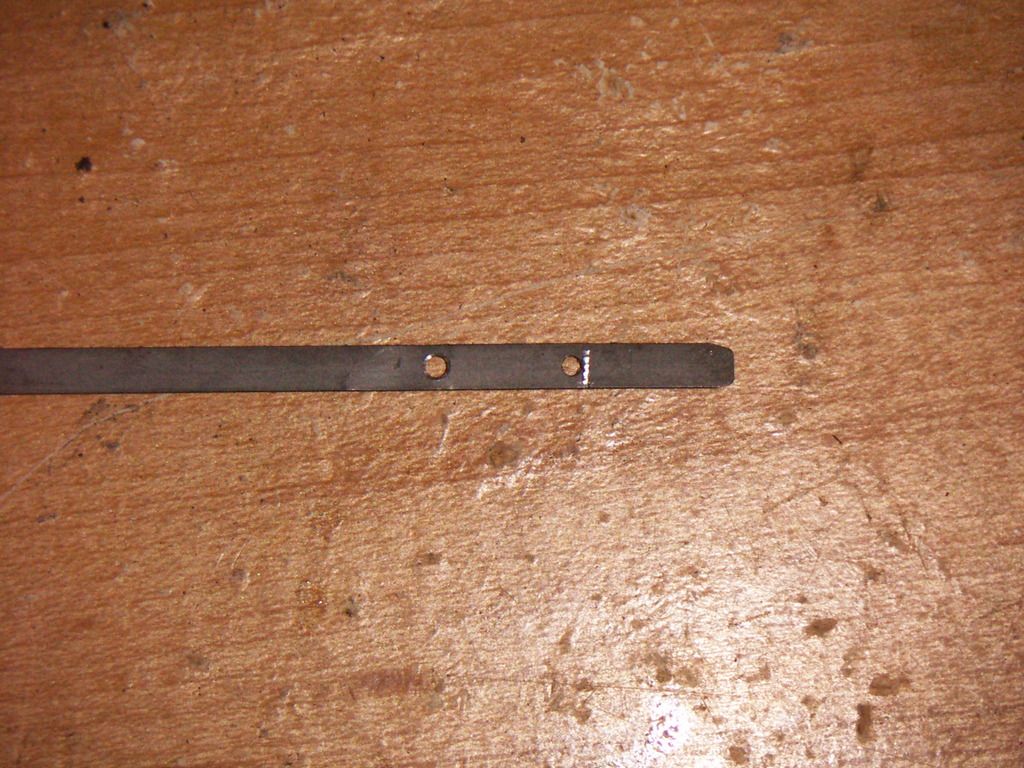 With 5/8" taken out of the dipstick, it now fits in the tube without bottoming out and sort-of-kind-of correlates to the original dipstick.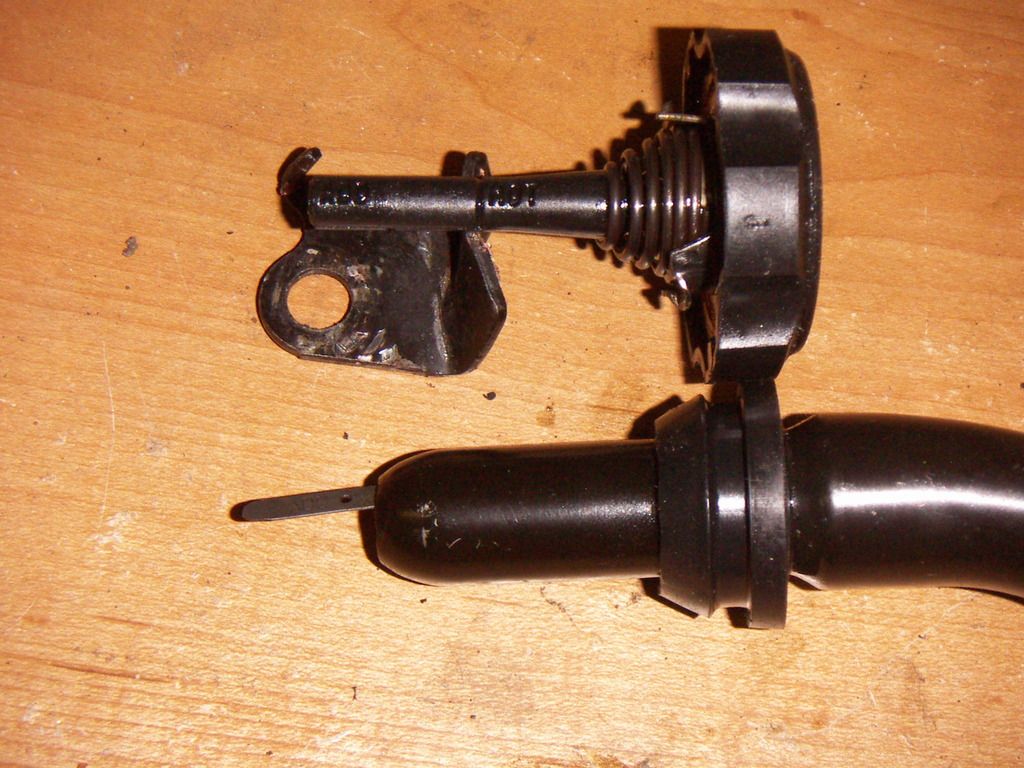 An air chisel rips that mounting bracket off in a hurry but it can tear a hole in the tubing (oh, well, planning to weld anyway). It would also work to cut off the original bracket - I didn't reuse it after all and made a new one to mount the tube closer. After a few tacked trials to locate the new bracket, it gets some paint: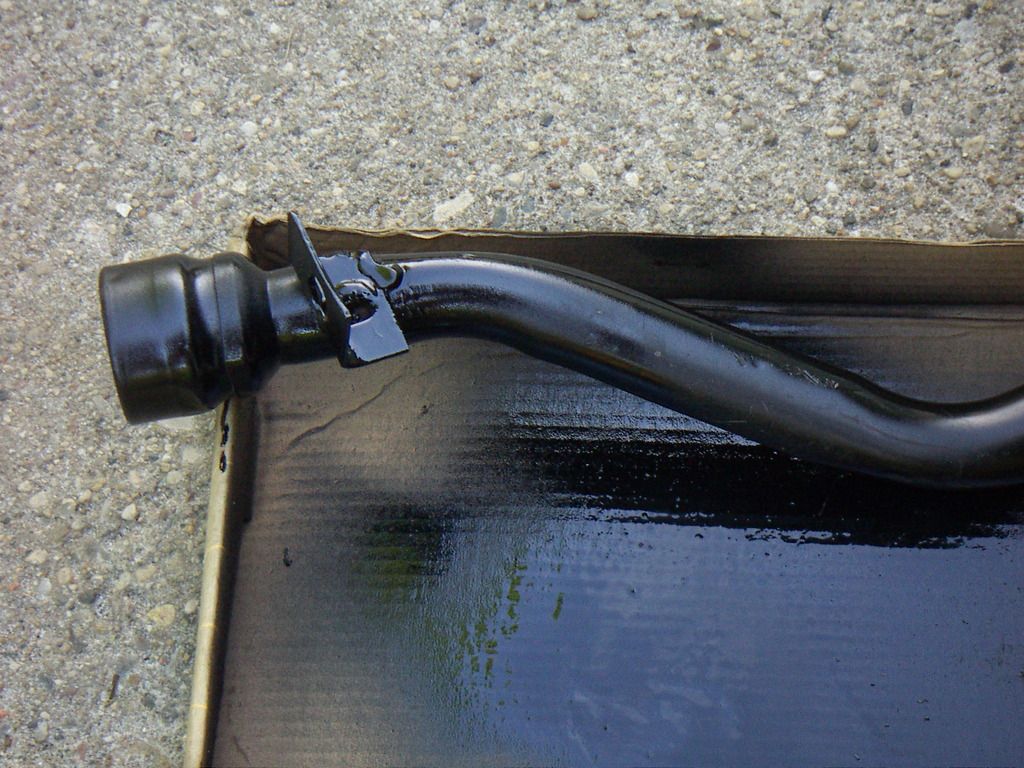 Yeah, the piece of angle iron is ugly, but it's less butch than zip-ties. The rear alternator bolt goes through the hole in this bracket and keeps the tube from backing out.
It fits like this installed: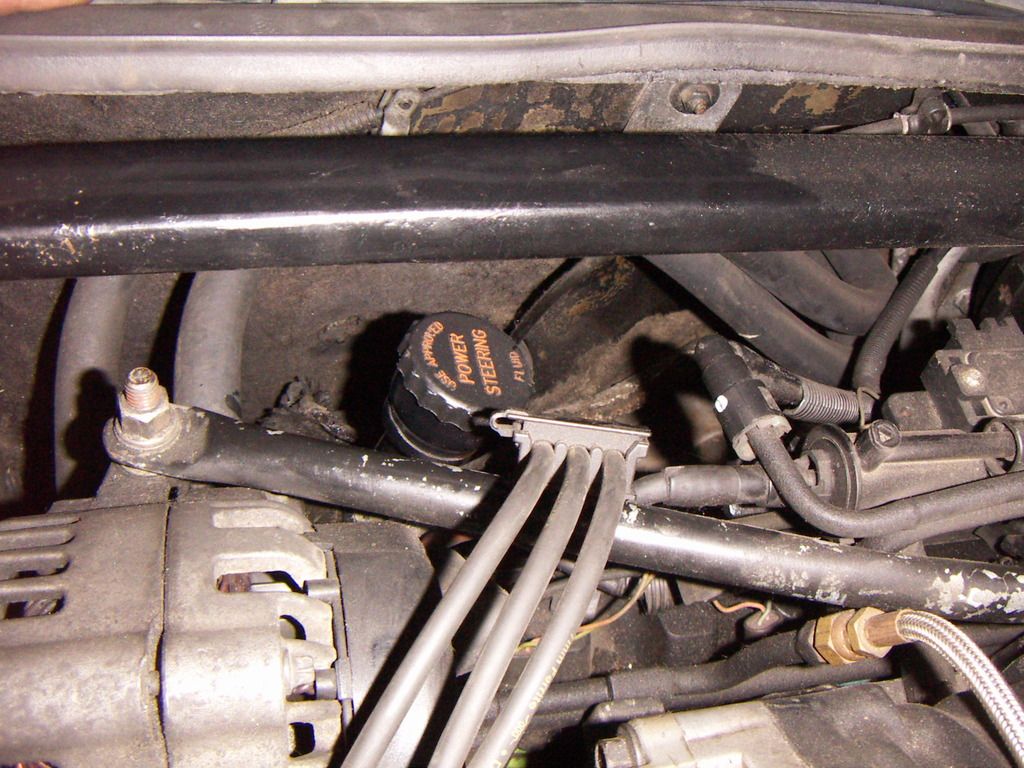 There is just enough clearance to pull the dipstick out past the strut tower brace. There is also enough room to put a funnel in the tube (where I can see!).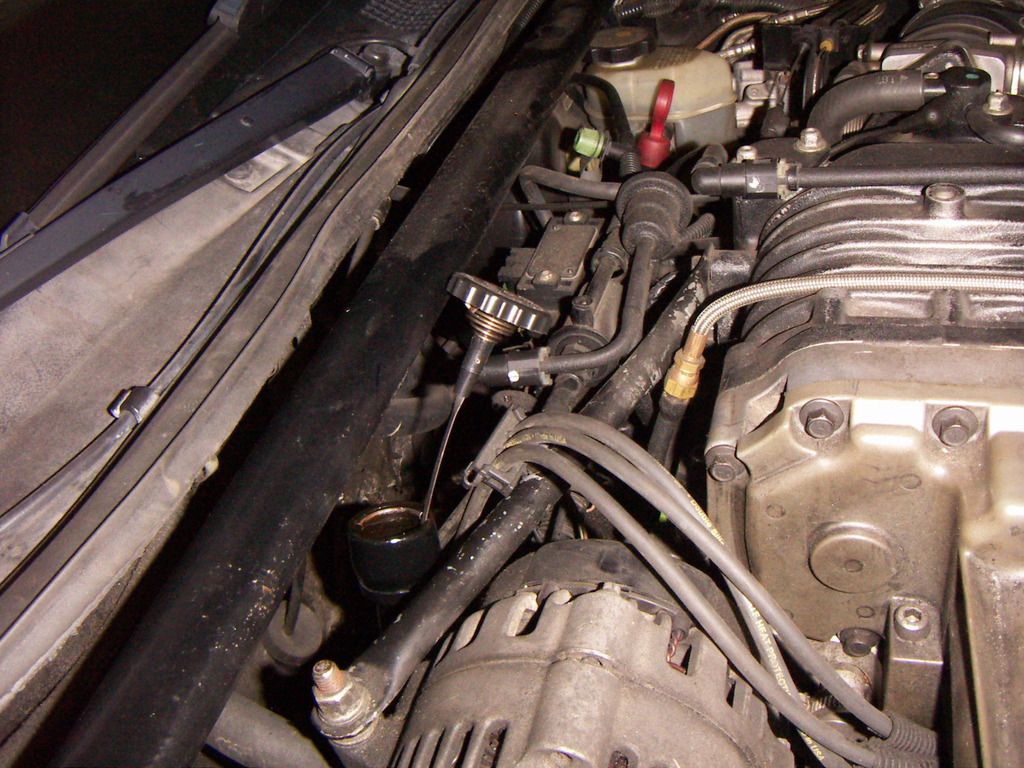 Edited by ticketmagnet, 20 June 2016 - 12:27 AM.